Our doctors strive to provide quality care to the community of Paradise Point. With over 20 years of experience, our doctors are highly experienced and take pride in offering medical services of the highest standard.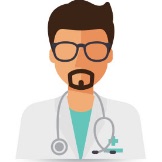 Dr. Alex Smith
MBBS, FRACGP
Dr Alex was born and raised in Brisbane and completed his medical degree at the University of Queensland. Alex completed his internship at the Gold Coast Hospital and for 5 years worked in rural communities of Charleville and Quilpie. Whilst in Quilpie he was the solo doctor for a community of 1200 and looked after the 10 bed hospital. He successfully completed the Fellowship of the Royal College of General Practice and Fellowship of Australian College of Rural and Remote Medicine.
His medical interests include chronic disease management eg asthma, diabetes, heart disease, paediatrics.
Dr Smith lives locally on the Gold Coast with his wife and young family. Alex is the proud owner of this practice and is looking forward to providing the local community with a reliable and quality medical service for many years.
Dr. Amanda Smith
MBBS, FAFPHM
Dr Amanda is a medical graduate of Sydney University. She spent her early post graduate years on the Central Coast of NSW after completing further specialist paediatric training at the Royal Alexandra Hospital for Children in Sydney. She spent 10 years working in community child health focusing on improving child development and immunisation programmes whilst completing her Masters in Public Health. She moved to SE QLD in 1995 and has been in general practice ever since.
She has a strong public health and preventative medicine focus with special emphasis on women and children's health and healthy lifestyle choices. She also is a member of the International Society of Travel Medicine. In her spare time she is the senior medical officer for Queensland Raceways.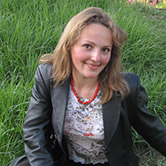 Dr. Anna Kozii
MBBS, FRACGP
Dr Anna comes to us from Ukraine. She graduated with honours from the National Medical University of Ukraine and completed her training as a Physician and General Practitioner in Kyiv, Ukraine.
Dr Anna Kozii has been practicing as a General Practitioner in Australia since 2010. Practicing in rural South Australia, Adelaide, Perth and Brisbane before moving to the Gold Coast. She successfully completed the Fellowship of the Royal Australian college of General Practitioners.
Dr Anna has particular interest in women's health, chronic disease management and preventative medicine.
Dr Anna speaks Ukrainian, Russian and English.